Blog
January 10, 2022
Indigenous Health and Wellness Teachings
Image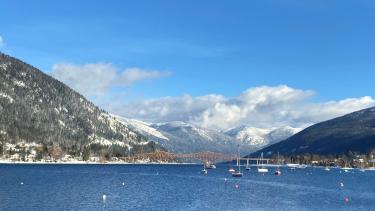 Welcome to 2022. 
We know it's been a challenging time for many of us. We wanted to share some beautiful resources to help us through these difficult times. Please check out some of our favorite holistic Indigenous Wellness resources created by Indigenous knowledge keepers and creators. 
Indigenous Youth Wellness - "This website is an online resource for young warriors like you, so please take some time to explore through each section listed above. Whether it's watching cool videos made by other Indigenous youth, or learning about culture and identity, or what it means to be a young warrior in today's society - there is something for everyone!"
Teachings in the Air Podcast - "Teachings In The Air is an Indigenous health and wellness podcast hosted by Elder Gerry Oldman. Teachings in the Air aims to inspire, motivate, and empower Indigenous people to be sound in mind, body and spirit - because that's what healthy means."
Create to Learn - "Create to Learn is pleased to offer this free online learning resource in partnership with imagineNATIVE. These video tutorials on digital skills and traditional knowledge using digital tools are all created by First Nations, Métis and Inuit artists and media makers to share their skills."
ISPARC Fitness videos - Check out these FitNation Workouts!
Please share your favorite resources with us. We love learning more.